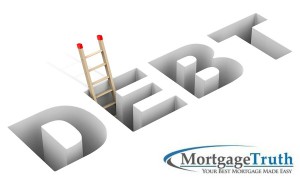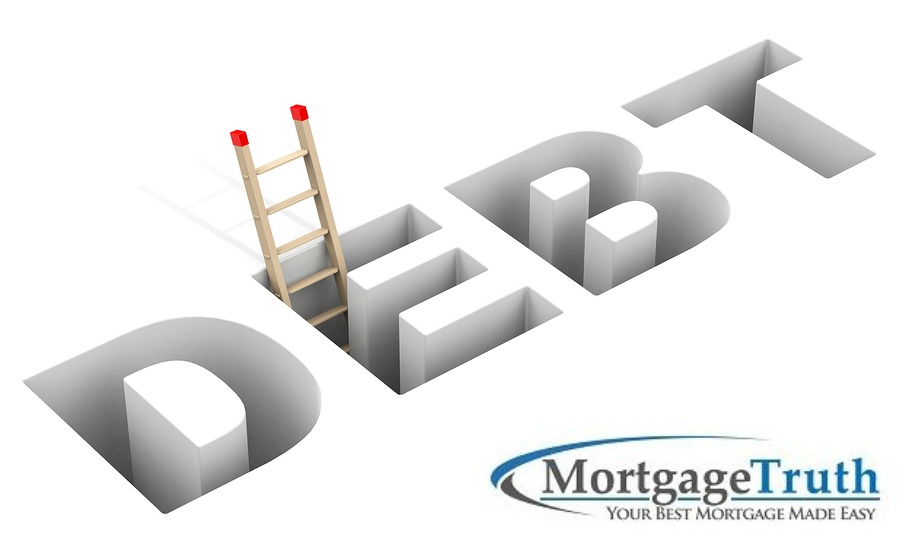 It's a New Year and a New Decade for my clients past, present, and future. What did the last ten years bring you? Did you achieve some of your financial goals? Or are you looking at another groundhog day (or decade). The only way to ensure that this year and those to follow are progressively moving you towards positive results is to address the three major obstacles I have found hinder most Canadians from getting debt free and beyond!
What Is The #1 Financial Fear Of Most Canadians?
Before we look at the obstacles that are in your way to getting on with your financial well being…there is an elephant in the room that needs addressing. What is the number one financial fear of most Canadians in 2020? Is it getting fleeced in the markets? Becoming a victim of fraud in some Madoff type scheme? How about getting wrongfully sued by a ruthless jerk for a trumped up allegation?
Although these are all legitimate concerns, the number one fear for Canadians when it comes to their personal finances is…Losing Control. You heard it right. With almost half of our nation's households a couple of paycheques away from having to take drastic measures to protect their ability to keep a roof over their family's heads…this is a very common fear.  And although there are legitimate concerns in the general economy and Canada's future prospects for jobs and investment…there have always been. I have worked with many clients who have taken action in an economic downturn and were able to pay off ten of thousands of debt.
What I am saying is that it isn't what is happening "out there" that determines whether you get out of debt in 2020…it's how you overcome the following three obstacles.
Obstacle #1: Well Meaning Friends
The old adage says 'birds of a feather flock together' and it holds true. Taking advice from your twice bankrupt Uncle may not get you to where you are wanting to be in your financial future. The gals around the water cooler who are always talking about the next all inclusive to Mexico may also be putting that trip on an 18 month payment plan in order to go. And don't think this only pertains to folks who earn less. I have worked with families with six figure incomes who are just as prone to keeping up and being busy and broke.
The cure to taking advice from well meaning friends is to only do so if they are in a place where you want to be in your financial future. And usually you are looking for a friend who walks the walk in their own life and not just having a trust fund with their name on it.
Obstacle #2: Ill Intentioned Advisors
There are trustworthy and forthright advisors in every field of every industry. There are also some of the other type in all categories. What gets me is when a financial advisor uses their position, institutional backing, or their designation with the government to abuse their power and provide you with bad advice for their gain.
There are some bankruptcy trustees, lawyers, and anyone who has a nameplate from one of the big Canadian banks who feel that they don't have to do their job of satisfying the customer because of their elevated status in society. Where this hurts you as a customer is that typically you feel intimidated by these advisors and don't ask the questions you need answered in order to make the best financial decision for your family.
The answer to overcoming this obstacle is to look at your financial advisors past track record of assisting you and how it lines up with where you thought you would be today. If there is a noticeable gap…it may be time to look for someone new.
Obstacle #3: Well Meaning Family
Now this is a sensitive topic for a surprising amount of Canadians. In having hundreds of conversations with my past clients, I can attest that there are families where excellent financial advice is being given (not necessarily taken) and those where family members are actively trying to swindle each other.
Some of my most heartbreaking stories have been where a client of mine is just on the verge of having the confidence to break the habits that have kept successive generations in poverty and then…Auntie So And So sweeps in to save them from the most prudent advice they have heard. The outcome is always the same. Well meaning family uses fear and negative peer pressure to keep you from turning over a new leaf and breaking old family cycles.
The solution to overcoming this obstacle is a lot more nuanced than the first two. You can't fire your family or stop hanging out with your Mother in Law (as much as you may want to). Putting up healthy boundaries around what topics you are willing to share and which are off limits may give you the space you need to stop hearing that negative self talk (I know it sounds like your Mother in Law) to cease so you can start making better financial decisions.
As we can see, the larger obstacles are much closer to home than the lesser 'out there' issues that we blame for our lack of getting out of debt. I believe 2020 can be the year you take control of your financial future and begin to make significant progress towards your goals and dreams. It can begin by contacting me today. Cheers to you in the New Year!