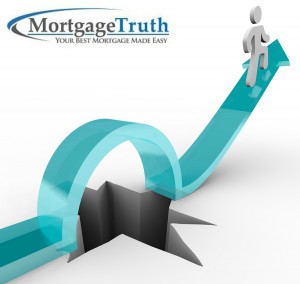 Your credit sucks with a capital S! There are no ifs, ands, or buts on this point. Life has kicked you around and left you with bruises of the credit kind and it hurts. All of a sudden you seem to hear radio ads galore tempting with an easy out – a "quick" and "easy" 30 minutes to being debt free. What a farce! There are serious and long term pitfalls in falling for some of the debt options advertised. Here is what you need to know.
Debt Settlement – Your Pain, Their Gain
Here is our first lecherous buzzard of the credit realm. The ads are slick, the promises lofty, and the reality is stark in contrast to what is offered. In understanding debt settlement – you need to know what you are up against.
Outside of the fact that in most cases you are paying up front for promises in the future – the majority of times the amount of money saved over reducing your debt (if any) is negated by the fees charged. We also need to know that you will be subject to a damaged credit score as this is part of the "strategy" to increase your ability to pay less than you owe your creditors.
Consumer Proposal – The Seven Year Jail Sentence
It pains me to speak with folks who come to me and explain how they were "sold" a consumer proposal by their bankruptcy trustee. Being in a vulnerable situation – it was touted from a position of authority that this was the right thing to do. Their shame is the trustee's gain.
Did they also mention that as soon as the proposal was filed with the courts that the credit handcuffs clicked on? And that for the duration of the term (average 5 years) plus another 2 to re-establish their credit that the client would be prisoners of their circumstances? No – unfortunately this is not part of the "sales" pitch. You need to know that your trustee can often make more money administrating the consumer proposal than if you chose to complete an outright bankruptcy. And that as soon as your discharge date is past – you could be a 18-24 months away from having a great credit score once again and being able to move on with your life.
Bad Credit Loans Options for Canadians
There is a real dichotomy in the world of lending in Canada today. Central banks and the Federal government are tightening mortgage restrictions and new international guidelines are making it harder for average Canadians to borrow money from the usual sources. At the same time there is an extraordinary amount of funds waiting on the sidelines for a decent reason to be lent out.
For those who find themselves in a position with bad credit and rejection from your bank – you need to know that as long as you own your home, that there are options available to you. I work with lenders who will consider your situation – even up to 90% of your home's marketable value. For those with even tougher situations – we can still access the full value of your home with the RSP mortgage. This means that if you even have a nickel of equity in your home – we need to talk before you consider the ugly realities that lie beyond.
Don't be fooled! The wishful thinking of a quick and easy resolution for your debt problems are just that. The easier the solution proposed often results in a long term pitfall of more cost and no options for a longer time than fido will be around. For a no-obligation conversation regarding your personal situation – hit me up below or contact me and we can look for your best option to a bad credit situation.