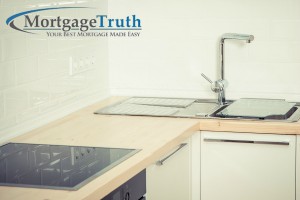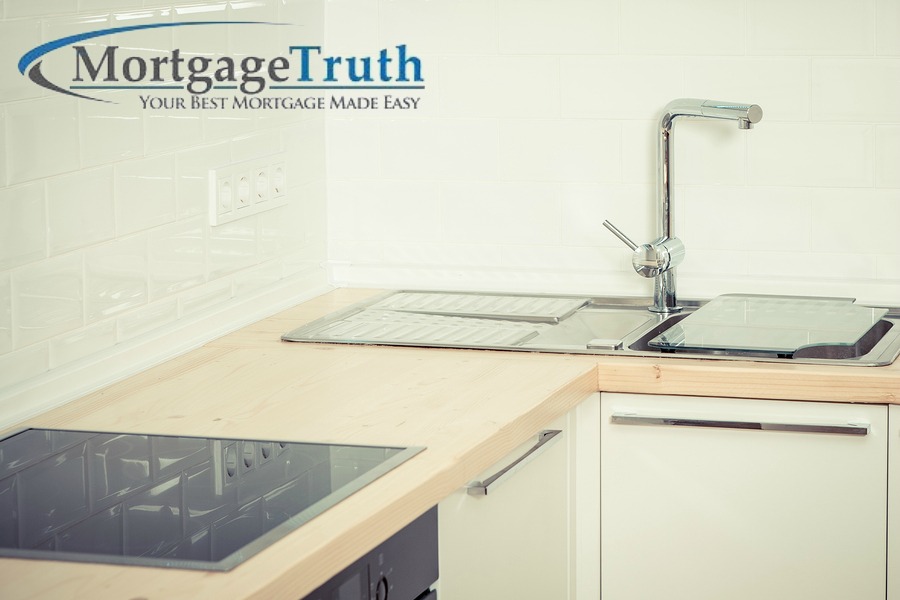 So you are a proud homeowner and have been so for the last 5 – 10 years. The bills are paid and you've even managed to sock a bit away for your retirement. Odds are you have also been building up a nice chunk of equity in your home. You have been pondering renovating the original kitchen that came with your home but want to go about financing it the right way. Here are your options and the pros and cons that come along with your financing choices.
A Barrie Nice Home Renovation
Imagine for a moment renovating that old and tired kitchen…new sparkling counter tops…top of the line appliances…and the latest in convenience and style for your cabinets and back splash. The final result is one worth a little planning – wouldn't you say? Now after you have taken the time to choose a contractor, materials, and negotiate the bottom line – it is time to think about how we are going to pay for the project to get across the finish line. Assuming cash is not an option for most Canadians – here are the options available today:
1) Personal Line Of Credit – this is where based on your standing with your local bank you get extended an amount determined by your overall credit worthiness and to a lesser extent your relationship with the institution. The loan is revolving in that you can rack it up and pay it off every month and pay a minimum monthly amount based on usually 2% of the total balance owing.
2) Home Equity Loan – this is where you secure a loan against your property specifically for an expressed purpose such as debt consolidation or home renovation. The loan is registered as a second charge against the property and can either be a revolving credit line or a one time lump sum with an amortization similar to your first mortgage.
3) Renovation Mortgage – this is where we review your overall financial picture including the equity built up in your home to determine whether a new mortgage would be cost effective in amalgamating the home renovation costs with the existing debt. The new facility would replace the existing mortgage and one new low monthly mortgage payment would be the result.
 Let's Compare Apples To Apples
For the sake of simplicity, let's only compare options one and three in this post. Number two is discussed further here in A Barrie Home Equity Loan Guide. For today let's focus on the pros and cons by taking a look at the following illustration. We are going to use an example of a homeowner with an existing mortgage of 150K.
The following table shows what happens when we add a personal line of credit to our existing mortgage payment:
| | | |
| --- | --- | --- |
| | | |
| RENOVATION COST |  Mortgage Payment + LOC | Total Monthly |
| $25,000 | $800 + $500 | $1,300 |
| $50,000 | $800 + 1,000 | $1,800 |
| $75,000 | $800 + 1,500 | $2,300 |
| | | |
Next we want to compare what happens when we look at rolling the cost of your renovation into a new mortgage scenario:
| | | |
| --- | --- | --- |
| | | |
| RENOVATION COST |  New Mortgage Amount | Total Monthly |
| $25,000 | $175,000 | $874 |
| $50,000 | $200,000 | $999 |
| $75,000 | $225,000 | $1,123 |
| | | |
Low Cost Barrie Renovation Loan
So the math is pretty self explanatory in this scenario. You can see from the results of reviewing your financial picture that in a surprising amount of cases that a new first mortgage, even incorporating your renovation costs gets you way ahead over time. We are still sitting at historical low interest rates and this lends to the timeliness of this opportunity. Take the time to invest in yourself and your home and we can help you reduce the overall cost of getting that dream renovation completed in your home.
Now it is your turn…you've worked hard…saved diligently towards your future…and now is the time that that pays off. Reach out and contact me below and let's get you started on getting the money part completed in an easy and straight forward manner. I am proud to serve as your Mortgage Broker in Barrie Ontario and will respond to your inquiry promptly in the manner you expect from those who assist in a professional manner. To your best home yet!