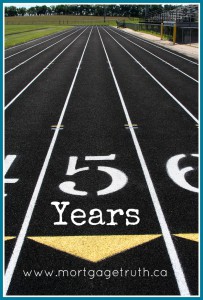 So the statistics are in and it is a whopper! 47% of mortgages will be up for renewal in 2018! This means that if not you then your best friend's mortgage (and typically their biggest debt) is in need of some TLC. Let's look at your options:
The Bank's Renewal Letter
Did you know that the majority of bank mortgage renewal letters are sent out at posted rates? Surprised? I know you are not at this point. Even for long time existing customers you receive your renewal letter with an inflated interest rate with an invitation to come into the branch or just sign back and unfortunately most Canadians do just that. This is why a surprising amount of bank held mortgages renew at posted rates which will cost you the consumer $18,000 in additional interest in just 5 years on a $250,000 mortgage amortized over 25 years for a quick example. Ouch!
Transfer/Switching Your Brampton Mortgage
There is a very important date to remember when it comes to previously insured mortgages. October 16th, 2016. If your mortgage was insured prior to this date then we can transfer your existing insurance policy to your new mortgage and access best rates despite potential changes in your ability to qualify. This also is very important as we will not have to use the new stress test rules that were put in force as of the new year. The results of this cannot be overstated. Once you make a change to your mortgage without considering maintaining your insurance policy – the existing policy is cancelled and your cannot utilize this towards accessing better interest rates for many years down the road.
Refinancing Your Mortgage In Brampton
There are many instances where making wholesale changes to your mortgage at renewal make more sense than keeping your existing contract. With record high consumer debt and the same for property values – there is an argument towards the economic benefit of refinancing all debt under one new mortgage. Of course there are new mortgage rules to consider towards qualification but if possible your family could be saving thousands in interest over the coming years.
In the same token there is growing interest in selling that record high property, paying off all consumer debt, and then moving to a region where a lower purchase price provides just the mortgage payment moving forward.
Keeping your options can greatly benefit your bottom line. Speaking with an expert in negotiating better mortgage contracts is even better. This is what your Brampton Mortgage Brokerage does best! Let's chat about your renewal options and get you to a better place.