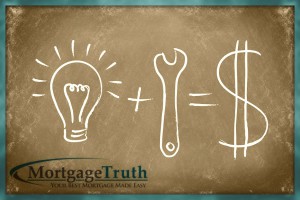 Looking into getting a great loan but your bank turned you away? This is not an uncommon occurrence these days. A very surprising amount of my clients are getting the cold shoulder from their usual places of borrowing money. This is due to a combination of new financial rules,  bank mortgage contract changes, and to a lesser degree your ability to qualify for the loan.
The Rules For Lending Have Changed
We all know that the way of borrowing money against your property is not how it was experienced 10 years ago – or even the last 5! The new mortgage rules passed down by an international consortium have changed the way you and I borrow money. The implications are of no small consequence. As the typical mortgage term is 5 years – a great amount of Canadians still haven't felt the effect of these changes. Another big change is in how the banks register their mortgages. The collateral charge mortgage has altered how you borrow money against your property forever if you aren't aware of the implications to signing on to this type of product. Finally, you may have genuine financial issues like a past bankruptcy or you filed a consumer proposal and this is hurting your chances of getting a great rate bank mortgage.
Private Mortgage For The Rest Of Us
If you aren't one of the Joneses – or happen to have experienced a good dose of reality bites lately – there are still great options available to you. The world of private lending is so vast that the amount of options are enormous beyond comprehension. From private mortgage investment corporations to your neighbor assisting by lending RSPs in mortgages – there is a loan with your name on it. The crazy part is that the variances between what is available is also so extreme. When a client requests of me the general terms of a private mortgage loan – my first response is – it depends.
What Does A Private Mortgage Cost?
The terms and conditions of a private loan are risk based in nature. Each lender has their own criteria based on their risk tolerance, geographic lending preferences, and the items they see in you as a borrower to overcome. For example, we have a borrower in Oshawa looking to borrow 50K against their property in a second mortgage against their single family dwelling. A lender who grew up in Oshawa and owned multiple rental properties for 20 years with intimate knowledge of the area vs. a large Toronto private capital firm will view the loan from completely and totally different perspectives and accordingly – pricing. A general understanding is that your interest rate will be anywhere from 5-15%. I know – not very helpful. The best way to get further clarity is to reach out to me and discuss your specific details.
How To Access A Great Private Mortgage Loan
My best advice is to look at the details of your situation. If you have been rejected by your bank or have been told that because of your mortgage contract that you are unable to access your equity – it is time to explore your options. You do need to do your homework in working with a professional that will represent only you in the transaction. Working with part of a great Ontario Mortgage Brokerage – I represent only you in the transaction and will do my utmost to get you the best mortgage the market will offer. Let's get started by contacting me below.