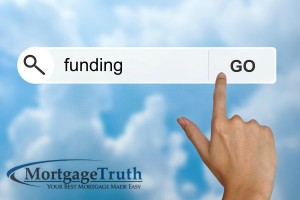 Sometimes not getting a timely liquid injection into your business is ultimately the biggest financial mistake a traditional business can make. The cost of delaying investment in talent, infrastructure, or missed seasonal sales can mean the difference in being in business this time next year or not. So was the case with 'Arthur' – a gentleman who darkened my door with the weight of the world on his shoulders.
Business Finance Problems
Our friend was rightfully stressed as his story unfolded. After a successful career in a senior management role in the public sector – Arthur was pursuing a lifelong dream of owning his own restaurant. He had already successfully purchased and managed a number of investment properties so he felt ready for the plunge.
Now came the hard knocks of business life. After a whirlwind start and a great first year end – the business was hit hard being located in a tourist area of Mississauga where the long winter had decimated his clientele. Arthur's income and balance sheet was looking more and more like a welfare recipient than his illustrious past would show. He found a lot of doors shut when pursuing the traditional borrowing sources of capital for a business as he was in a pinch. Unfortunately, normally banks only lend businesses (and people) money when they don't need it.
Fast Solution Needed For Mississauga Business
Over the course of our conversation it became quickly apparent that Arthur needed a Private Money Loan for business registered against his property. The simple reason was that the bleeding in the business was so bad that he was going to lose it in the next month if he didn't receive a cash injection.
We also concluded that the busy spring and summer season for his restaurant's location would more than make up for the cost of getting this financing arranged. We looked over his primary residence and investment properties for the most appropriate property to register the loan against and made plans to execute immediately.
Private Mortgage Loan Solution Saves Money and Business
As the process of arranging the loan naturally evolved – the best part of this story came to the fore.
After we completed Arthur's application – it was relayed that he had a high amount of old colleagues who he was very close with and who would help him out in a pinch if there was a way for them to ensure they could get their principle investment back. I mentioned that one of the creative mortgage solutions I offer my clients is the Self Directed RSP mortgage where non blood related parties can become the bank for eachother.
This resounded with Arthur as one ex-colleague in particular had offered any assistance needed in getting the business going when in the start up phase. He immediately called her and she was thrilled at the opportunity to assist. She was able to lend her RSP funds in the form of a mortgage registered against his primary residence to Arthur and make a tidy return to boot. We arranged the loan to close within the week and Arthur was able to turn his business troubles around in short order.
This story illustrates how timely investment in your business is not always completed through traditional channels. In the best of circumstances – unsecured money in the form of a business start up loan from the government, bank, or your family is preferred.
In the case of someone facing the hardship of the choice of losing their business – exploring all the options available to turn things around is very helpful. Private capital has always played a role in the business world. If you or a business you know are looking at your options in how to fund or preserve your business – take the time and reach out to me below and your questions will always be fielded promptly and without cost to you.