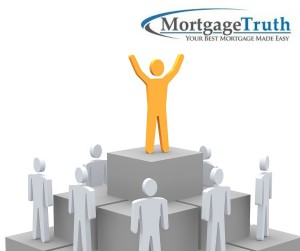 Well we are at it again! Canadians are carrying more unsecured consumer debt than ever before. We are just doing it with a little more finesse. I translate that to less dollars per month to pay for more borrowed dollars. A dangerous long term combination for those who can't foresee how they are going to repay everything back in time. What can those who are getting close to the edge of the monthly payment knife do? Let's have a look.
To Consolidate Or To Not Consolidate
This is a good question and one I answer for many Canadians just like you every day. There are times where this is a great option – especially when you are sitting on bad debts and those that are inefficiently structured. My first question and one to not overlook so lightly is do you have a true desire to change your financial picture or are we going to be sitting down a year or so from now and looking at the same problems – just bigger. If you find yourself sick and tired of being sick and tired with the debt then let's look deeper at how a simple debt consolidation loan could change things for the better.
How To Kickstart Your Year In 2015
One of the most attractive features of the fresh start a consolidation loan provides is the immediate improvement to your monthly cashflow. This means that for the first time in who knows how long – you will have more money than month when the calendar runs out. My typical client saves between $500-1500 per month and this can be used towards turning the tide once and for all. Starting an emergency fund, opening a secured credit card, and paying off any remaining high interest debts are the best ways to employ this new found capital. All the best ideas are provided in a customized mortgage planning consultation that is part of your new start.
Ontario Consolidation Loan Plan
So we have determined that you are done with your debt! Also that you are looking to save a stack of cash each month by reorganizing your debt. Now what is the requirements in order to complete the change and get you off to your best year yet? First of all – we have to have a property to secure the loan against. This is essential as most lenders feel comfortable with an immovable asset such as your home to use as collateral. Now the next step is we need to qualify for the loan. This is where your friendly neighborhood Barrie Mortgage Brokerage assists in searching the complete financial landscape of lending options from the banks, trust companies, and credit unions to see who has the best mortgage loan that we qualify for.
Once the loan is established in terms of what interest rate and the terms that have been provided – we take that information and place it against your existing financial picture. If we can determine that there will be a positive change significant enough to take the leap – we make the changes and then and only then are you committed to your course of action. It's pretty neat that you are able to get an expert's help with your financial picture all the way to actual solutions provided without having to commit a penny (or nickel) of your own money. Now this is a plan.
Do yourself a favour this year. Start 2015 out different than the last few – invest the time to determine a better path and you will enjoy the results! Contact me below to get started.