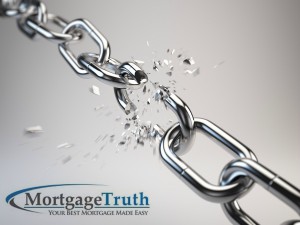 A most tired refrain echos through my office these days. It goes something like this – My husband and I got into financial trouble and the bankruptcy trustee strongly suggested we file a consumer proposal. The reason it brings a fatigued look to my face is that in most cases it is not necessary. In cleaning up the collateral damage that filing this legally binding obligation to your creditors takes – there are some lessons we can glean from "Dana and Todd's" story.
Sweet Talkin' Trustee
We have such lofty regard for those in the legal profession and the power they wield that it is seldom that we question their motives. When Dana and Todd sat down with me and explained their scenario – it was apparent who their trustee represented. Their creditors. That's right – when they were sold this debt solution (and I do mean sold) they were told only about the few and minor benefits that come along with filing a consumer proposal. In going over the forms filed with the courts – their creditors were getting 100% of what was listed as their unsecured debts owing. On top of this – the trustee gets a fee for their work and an ongoing fee for administrating the proposal throughout the term. All for the 'valuable' service of making it legally binding for Dana and Todd to pay back every penny they owe. The icing on this slippery cake is that their credit is destroyed throughout the term of the proposal and it will take a minimum of another two years after discharge to get it back on track.
Brampton Bankruptcy Bungle
Well after the veil was removed from their eyes – Dana and Todd were quite livid and it took some time to calm the room. Dana asked me why it was possible for the trustee to not have to explain the downside of filing a consumer proposal? Todd was equally emphatic in that they should have been warned of the implications to their credit. Although I did not have any easy answers for them – there was hope for our unlucky couple. We had completed an initial review of their financial standing including going over their income and debts as well as their net worth and liability statements. What became clear was that there was no need for them to have to file a proposal in the first place. Dana and Todd had plenty of equity in their property. This was truly a bungle of the obvious kind. Although not every trustee is lacking in their judgement – this one certainly misled these folks.
Refinance My Debt To Break Financial Bondage
In keeping with the momentum built by our conversation – Dana and Todd were now quite motivated to do something about their situation. We were quick to explore all of their debt refinance options. In their case we were able to approach a federally regulated national equity lender who provided a secured visa against the value of the property. The interest rate on the new debt facility was favourable due to it being secured against the home and the account reports to their credit bureau each month giving them an immediate leg up in re-establishing their credit. We paid off the consumer proposal and Dana and Todd said good bye to their sweet talkin' trustee for good.
I know you have a story of your own that needs to be heard. My job is to facilitate a positive ending to the woe caused by the effects of filing a consumer proposal. Please reach out to me below with all the dirty details and we can clean up the mess created together by disentangling you from your financial bondage.