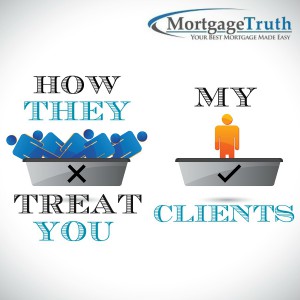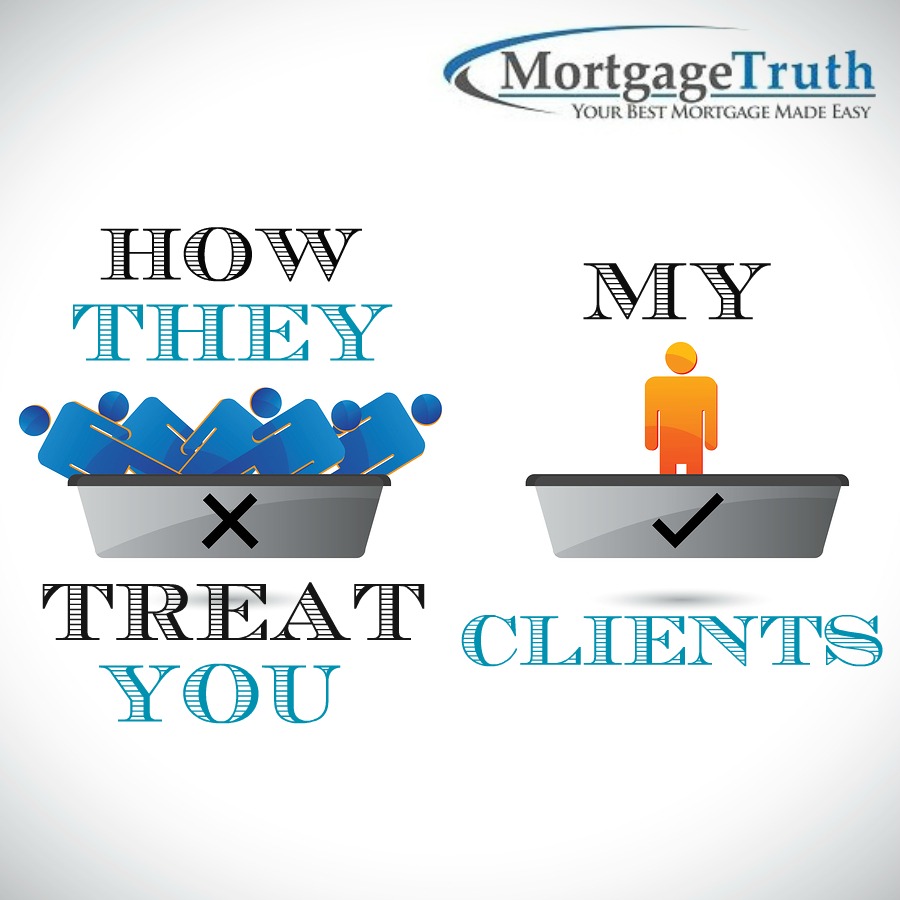 Ever wanted to go behind the scenes and find out how the banks and other lenders – even mortgage brokers – are treating your credit situation? Want to find out what they think and are saying about you when you have left their office? Well I know and am ready to tell all (YOU ARE WHAT?). I want you to know how you are treated based on your credit score and how being left in the dark or just declined for a certain mortgage promotion will just not be good enough after today.
How They Treat You – The Bank
Have you ever heard the saying that you are just a number at the bank? This is more true than you know. The process of applying for mortgage financing or other credit vehicles has become so automated that even the bank rep doesn't see the details of your credit report. They will only receive an approved or declined based on predetermined guidelines. The general rule here is that if your credit score is below 680 – you will not even receive an audience to be considered for a mortgage.
How Other Brokers Treat You
There is an unfortunate trend in the mortgage industry. A surprising amount of mortgage brokers and other lenders have modeled themselves after the thinking of the banks. In the name of business efficiency and expediency (time is money remember?) – too many have preset guidelines as to who is creditworthy of their time and who is not. The unfortunate result is that more often than not a client who may have an error on their credit bureau or an easy to remedy mistake gets lumped into the declined pile. Some brokers set a credit score limitation and others it is a employment status or geographic lending bias. The end result is the same – you leave feeling you have been prejudged or treated like a number while your borrowing needs are not adequately addressed.
How I Treat My Clients
It is always refreshing when you meet someone who treats you as you would like to be treated. Who will listen to your situation – take the time to understand any extra ordinary circumstances – and make suggestions to improve things today, even if there is no business to be completed in the immediate. While your credit, income, and property situation are important – I make a point not to prejudge you based on these factors. There is always a way to improve a bad situation – and a way to make a good one even better.
We start with a free initial consultation where we assess your overall financial picture. Then I take the information provided and complete the necessary due diligence working with appraisers, real estate agents, and the full scope of lenders to complete a comprehensive strategy to get you the best mortgage possible. After this we will reconnect and go over the options that have become available and where you will be able to choose not only the mortgage product of your preference – but the lender of your choice as well.
Let's not be fooled into thinking that all mortgage avenues will treat you the same. Whether you are looking into purchasing – refinancing an existing property, or consolidating the high interest debt that is weighing you down – please know that I will take the time to provide you with the full opportunity to get you your best mortgage. Reach out to me below and let's get started.