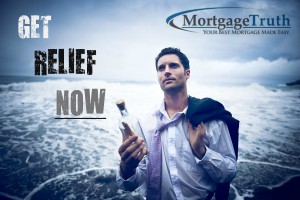 Life threw you a curve ball and you struck out! Now what? Do you lay down and let the bank take your home? Allow the bankruptcy trustee to guilt you into a consumer proposal? NO! The way to stave off financial ruin is to get an emergency mortgage and get your life back on track! Here is how.
Assess The Situation
No situation is hopeless. I will repeat that again for those of you who are feeling like you back is up against the wall. No situation is hopeless! There are always options for those who decide that enough is enough and come hell or high water – they are going to find a way! If you are one of those folks then welcome aboard. It is time to take stock of what is available and then get your remaining assets working in your favour. Here is where I come in as your friendly neighborhood Mortgage Broker. I will assist you in a complementary assessment of what is available to be put to work. Once we see where your income and debts are and what assets and liabilities are affecting your situation – we need to formulate a plan. Fast!
Those Who Fail To Plan…
In my experience with hundreds of situations similar to yours (and I have seen worse…trust me) – the common denominator of those who end up staying stuck where they are or end up in a better place is the lack of a concrete plan. For the motivated few – we will dedicate the time to ensuring that a plan is outlined and promptly executed to nip any legal and related fees in the bud that are building in the background (and they can grow very quickly). This is accomplished by Mortgage Planning which will provide us with our options. We will quickly assess the amount of equity that is remaining in the home, ascertain any obstacles to obtaining a mortgage loan, and then we will explore the lending options that are still remaining.
Mississauga Mortgage In A Minute
The one item that can't be stressed enough in a crisis situation is the need for expediency (like today if possible)! My mandate is to meet your timeline under the most pressurized circumstances. It doesn't matter if we are dealing with back taxes owed to CRA and they are pulling the plug, a nasty divorce that is threatening to destroy your net worth, or the unfortunate reality of pending litigation against you – I am going to get you answers fast! From that first phone call or email to funding – we can have the funds in your hand to turn the tide in under a week in the best case scenario (and that is factored very strongly by how quickly we work together). Bottom line is that when you have an emergency mortgage/property situation on your hands – I will find you a loan that can meet the need or waste very little time in advising as to the alternatives.
For those who want more details on the types of mortgages available – there are home equity loans available to 85% loan to value, private mortgage loans to 90% loan to value, and if you are really in trouble – RRSP mortgage loans available up to 100% of your property's market value. It is all just a matter of what you need and the terms that will make this loan fit the bill.
Let me know in the box below what your urgent mortgage need is and I will answer your query promptly.