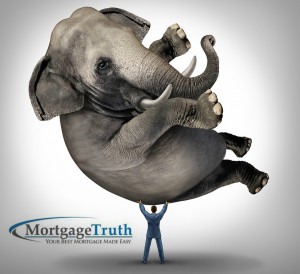 They say that all things are not created equal. This is especially the case when it comes to the mortgage industry. A full time – ongoing educated Mortgage Broker is a valuable asset to those who choose to work with them. Finding and leveraging their experience will make the difference of tens of thousands of dollars over your economic life span. Here are some important areas to consider when choosing a Mortgage Broker to help you come out miles ahead in the game of life.
Full Time Mortgage Broker on Duty
There are aspects to being an effective Mortgage Broker that the consumer is not necessarily aware of. Being regulated by the Financial Services Commission of Ontario (FSCO) brings ongoing educational requirements. This ensures your safety and security in working with a licensed individual. In addition to this – ongoing affiliation with industry associations such as the Independent Mortgage Brokerage Association of Ontario (IMBA) brings a professionalism to the table. To cap off a full time Mortgage Broker's value proposition is their ongoing immersion in the markets being aware of movements in the Canadian Bond Markets and the Bank of Canada's ongoing interest rate announcements as these affect interest rates ongoing. All of this is leveraged to your best mortgage.
400 Mortgage Products to Choose From
The Canadian Mortgage marketplace is growing. From your traditional five year closed fixed – standard charge mortgage to a home equity line of credit with a collateral charge mortgage and everything in between – there are hundreds of mortgage products available to the consumer. With new lenders and mortgage products being introduced almost daily – it is a full time job to keep abreast of the best and most fitting mortgage to match each client's needs and desires. A full time – dedicated professional will be educated and up to date on all offerings the banks, trust companies, and credit unions have available.
Specialized Mortgage Knowledge in Barrie
There is another area where a Barrie Mortgage Broker's expertise are invaluable. Specialized mortgage knowledge. This is in contrast to the bank's mortgage rep or mobile mortgage person. When you sit down at your local branch – be sure to understand the bank only gives the sales rep a general knowledge of the mortgage market and no more. In addition – they only are allowed to sell their brand of mortgage products which may not meet your personal needs. The most important piece of knowledge you need to know as a consumer is who the bank's representative works for. As part of FSCO's disclosure requirements – a Mortgage Broker is inclined to let you know that they represent you and only you in the mortgage transaction. If you were to press your bank's rep on this same question – the answer is that they represent the bank's interests and only that.
Leveraged Mortgage Experience for You
In your journey to pay down your mortgage and increase your net worth – an experienced full time Mortgage Broker is an invaluable asset in your corner. Ensure you are working with an individual who is licensed and up to date with industry tenure, is fully aware of the different mortgage products available, and of course is working for you and only you!