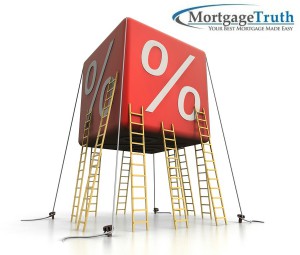 There are many factors that go into how much a loan costs the consumer here in Ontario. For most of us the only question we know is what interest rate will I pay? If you are so lucky as to qualify for a bank mortgage then you will quickly have your answer. But what if you don't qualify with your bank? Here is what you need to know about how much a private mortgage loan will cost you.
What Is The Position Of Your Toronto Mortgage?
The ranking or position of your mortgage is going to have a large impact on how much your loan will cost. For 1st mortgage loans, you will typically be paying between 6 – 10%. If you already hold a bank mortgage and need to borrow in 2nd position or a 2nd mortgage, then your interest rate will be between 10 – 15%. So for a quick example, if you borrow 100K from your home in a 1st mortgage at 6%, you will pay 6K in interest over the year if you have an interest only loan.
Higher And Lower Interest Rate Scenarios
A question that I often get asked is, Am I able to get an interest rate lower than 6%? Unfortunately for the majority of folks the answer is no in today's rising rate environment. Another commonly asked question is, How do I know if I am getting taken advantage of? So let's take a worse case scenario. You have been offered a loan from a lender at 18% interest and you are consolidating credit card debt that you are holding with interest rates between 19 – 29%. You may in fact still be receiving a better deal than your current debt structure. Where to take note is when the interest rate is going above 15% and the other costs involved with the loan are also increasing – there is a higher likelihood that you are being taken advantage of.
 Will I Have To Pay Fees?
When we are talking about private mortgage loans we are talking about risk based lending and these lenders typically take a fee for the risk the see associated with lending out their money. With 1st mortgage loans the fee is typically 1% of the total amount borrowed. With 2nd mortgages the fee is typically between 2 – 3% of the total amount borrowed. As a quick example, you have borrowed 100K in a 2nd mortgage and the lender is charging a 2% fee. They will deduct $2,000 from the mortgage advance and you will receive 98K on closing.
What Is The Role Of The Mortgage Broker?
In working on hundreds of mortgages and looking over many more mortgage contracts from other lenders I have come to understand the value of a good Toronto Mortgage Broker. There is a great value in having an advocate working to not only find you the best lender for your scenario but to prevent you from the fine print pitfalls that many lenders have laid for borrowers to fall into. There is also a key role in understanding the market and how if loans are priced too low then lenders will just sit on their cash and if priced too high then borrowers will look for their loans elsewhere. A competent broker understands this and advocates with both parties towards the best private mortgage loan.
Reach out to me with your situation and let's get you the best loan possible.