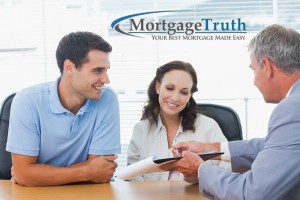 There are times when taking your borrowing needs to the big banks is advantageous. When it comes to the surprising amount of Canadians who are not qualifying for their mortgages with the banks – using a local service provider can be the difference between a great interest rate and the contract from hell! Here's why…
Your Barrie Ontario Broker Knows Local
The first and probably the greatest reason to use a local service provider for your Barrie mortgage is that we live and work in the local area and have an interest in seeing the area prosper.
Finding a professional who is invested in the community through the Chamber of Commerce or local charitable organizations is a key indicator of someone who cares for more than just their personal prosperity.
This also is a good indicator that they are connected to local sources for the necessary professionals you will need as part of your financial health team in appraisers, lawyers, and Realtors.
Local Lenders Lower Your Cost of Borrowing
Another major factor in the benefit of working with a local mortgage broker is that we have access to local lending sources who know Barrie and the surrounding areas.
Why this is important to a borrower is that institutional and private lenders assess risk with different metrics and this affects the terms of your mortgage contract.
For example: I have recently seen a variance that was quite striking between a large Toronto credit union and a retired Barrie home builder turned lender. The credit union saw the property from a far removed perspective and priced the loan higher than I felt was required. Then I approached the local lender and as they knew the builder and the quality of home in the neighborhood they were willing to provide more capital at lower terms to make my client's day!
Accessing The Money You Need Locally For Less
A less known aspect of saving money when you borrow is accessing direct capital without the "daisy chain effect"
This is where a host of intermediaries who aren't connected directly to the lender search for a lending source and add a fee for not adding value to the situation.
I have worked hard over the last 10 years to develop proprietary sources of capital to save my borrowers thousands of dollars in unnecessary fees.
Saving you money is a source of pride and my clients have great things to say about my services. You can reach out to me by filling in the form below and tell me how we can help you get a great local mortgage!