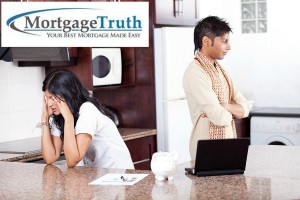 So you live in Mississauga and life is good! Maybe too good even. You live a good quality life with a nice home, cars, and a lifestyle that feels right. The item here is it is costing you much more than you think. Your mortgage, car loans, consumer debt, and that last vacay you put on the Mastercard are catching up and you are looking at the options available.
Leasing The Good Life In Mississauga
There is an unfortunate trend in a surprising amount of my clientele these days. They look good, smell good, and drive the latest off the lot however they are lifestyle rich and net worth poor. Most Canadians are two paycheques away from a major catastrophe and "Talal and Sohib" were no exception. After completing our initial consultation – the thin veneer of the good life seemed to wane on their countenance. Talal remarked that trying to keep up with his peer group at work had caused them nothing but financial stress over the last couple of years. It had even gotten so bad that their credit had slowly eroded with time. Sohib was feeling quite humble as the numbers brought sobriety to their situation. She kept looking like she had been caught doing something wrong. I assured them that they are by no means alone in this method of financial behaviour.
What To Do When Your Debt Makes You Stew
We have a classic case of a massive amount of income required to service the debts of an overabundant and unsustainable lifestyle. Talal and Sohib were feeling some positive peer pressure from a responsible Ontario Mortgage Brokerage with my guidance along the way. It seemed to them that an epiphany was evident and now was the time to begin making concrete changes in order to prevent further damage to the things that mattered most to them. Namely their marriage and family. If we had managed to catch this situation before it got out of hand – a simple debt consolidation would have made quick work of providing significant monthly cashflow relief and a short timeline in turning their situation around. In our case – this couple had been playing keep up with the Kardashians for so long that the road to recovery would be a multi-step process.
Mississauga Consolidation Options
As our couple was still in possession of a fantastic primary mortgage – this was not where we could make initial improvements. Where we were looking to trim excess and overspending would be in the auto lease and consumer debt department. We attacked the expensive and inefficient debts that were stacked so high that 50% of their corporate salaries were required to service them alone. Ouch! After we restructured this into a private second mortgage – their monthly payment requirements were cut by over 60%. This was like getting another income coming into the family. Next we looked at making plans towards reducing future monthly payment obligations by curbing consumption and not taking the trip of the month on credit.
After a year and a much improved credit score – we have come to the maturity date of their primary mortgage and there is an opportunity to get a great mortgage refinance loan and consolidating the two loans back into one at great interest rates.
We have all fallen for the schemes of a fast paced and sexy Western way of life. This need not be the end of your story though. By taking some concrete steps – you can turn things around and get yourself back on the path to net worth accumulation and a place where the priority of your financial goals surpass that of looking good for your peers. The first step is to reach out to someone who can assist in an unbiased fashion. This is where you contact me below. My best to you in achieving your best life.