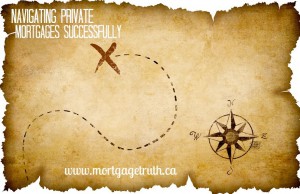 So there was a bump in the road of life and you are left with a personal financial crisis to solve. The job or lack there of has left you in a pinch and your bills keep calling out to you at 3am. You are not alone in wondering what to do. A surprising amount of Canadians do not have a contingency plan in place to deal with life's unplanned bumps. Here is how to get things turned around fast.
Options To Get Financial Relief
As you are not the first person to go down this path – you need to know that there are options available to you. From the short term stop gap of a pay day loan all the way to a full out bankruptcy – you will be sold many 'solutions' to your problem. The scary part is that there are long term and binding consequences to a lot of these options. You need to be aware that debt settlement can be ineffective and consumer proposals keep you in credit limbo for as long as the lifespan of a household pet. One of the best ways to turn a bad situation around is some type of debt consolidation where your old debts and the negative effect they are having against your credit are removed from hurting you further.
Quick Private Mortgage Option
I know the negative stigma that a private money loan carries. I also know the many positive testimonies my clients have given to the effective tool they can be in turning a bad situation around. This becomes even more effective in the low interest rate environment that we currently find ourselves in. Those who possess a great first mortgage with their bank at a low interest rate who find themselves in a bad situation can rest assured that the private mortgage is a great stop gap measure to turn a bad situation around quickly. What is even better is that once we view the loan in its blended effective rate considering their first mortgage – that the overall borrowing cost is still very reasonable.
Quick example: You have an interest rate of 2.75% on your primary mortgage of 350K. We find a loan at an interest rate of 12% (I know you are saying Ouch!) on the additional 50K you need. The magic is when I assist you in understanding a blended rate calculator which showed an effective interest rate of 4.28% on the total of the two mortgages. I know it is shocking but true.
 Turning Bad To Good Pronto
This is all good but you are saying I don't want to be stuck with this high interest loan! As part of our mortgage planning session we take the time to determine your overall financial picture including what is hurting your credit score and the action steps necessary to remedy the negative factors that are causing the financial stress. Once these are addressed – we can easily determine the amount of time the private mortgage loan needs to be in place and not a moment longer. We also consider our exit strategy at the start – making steps towards a potential refinance of your existing mortgages into a new first once the time has lapsed and your finances are healthy once again.
Well we can all agree that the one guarantee in life is change – and that the circumstances aren't always positive. The way to remedy a bad financial situation is to quickly weigh the options available to you, remove the negative factors that are causing the situation, and ensure above all that the chosen solution provides you with a quick and liberating way to turn things around. A private mortgage loan is a great tool in assisting you and I am here to help in understanding how this can be part of your financial solution. Don't delay in reaching out to me below with your questions.