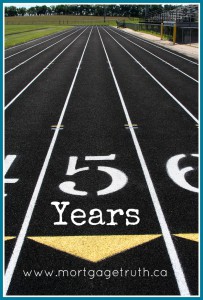 The most popular mortgage is the 5 Year Fixed Rate Mortgage in Canada today. This is for many reasons one of which is the fact that you are sold the peace of mind of the same rate for a longer period of time. But what happens when you have to break your mortgage early?
What is an Early Mortgage Payout Penalty?
Did you know that statistics show that 9 out of 10 mortgages break in year 3 of your 5 year term? Not something that is given much discussion time when you are sitting down to sign your mortgage documents. Not if but when you break your mortgage early, you are faced with the mortgage contract's implications in terms of having to pay a penalty. This can be as simple as a three month interest penalty – all the way to an IRD (interest rate differential). Without explaining the complexity of how an IRD is calculated…it is important to know that you will have to pay your penalty this way if you have a 5 Year Fixed Rate Mortgage.
How Do Different Lenders Calculate The Penalty?
This is where the rubber meets the road and we see how insidious not knowing in advance what the implications are of your early mortgage penalty. With the big banks, your penalty is calculated based on their 'Posted Rate' which is an inflated interest rate to what your contract states. This can easily be 2% higher than what you are paying on a monthly basis. With mortgage finance companies, your penalty is calculated on the rate you are paying and leads to a more fair number to break early.
A Quick Example To Illustrate
So you have a 300K mortgage with a big bank and your interest rate is currently 3.19% and you are one year in to a five year fixed mortgage term. You need to break due to a major job promotion and a move and you approach your bank to this end. They calculate your IRD penalty and explain that you owe an early payout penalty of $16,800.00 – WHOA! That feels like a drop kick to the stomach considering if you were to break this same mortgage with a mortgage finance company and be faced with a simple three month interest calculation, your penalty would be $2,400.00
The major point to take home is that we are missing the forest for the trees when we are negotiating interest rates with the banks for a better deal at signing. That big bank penalty translates into an interest rate of 8.19% for your mortgage versus the 3.19% that you signed for on closing. Are we starting to see the lunacy of trying to beat the banks at their game?
A Barrie Different Approach
Pardon the play on words, but the approach taken with my clients have literally saved them tens of thousands of dollars in bank penalties. I mean seriously, you can work with a Barrie Mortgage Brokerage towards finding the best rate….AND…get a contract that won't murder your wallet when life happens. Imagine that.
Contact me today to get a better deal and let's save you from the big bank's slick marketing machine.