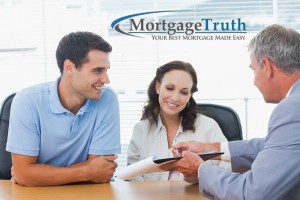 We all hate debt! But the fact of the matter is that Canadians are more indebted than ever in our history. So we all know that the debt problem isn't going away any time soon. The real question is what am I going to do about it? We have been overwhelmed with advertisements for mortgages from everyone and your local pawn shop. Here is what to look for in a good lender for your private mortgage.
Willing To Listen To My Story
The truth about debt is that no one wanted to get into the kind of trouble that resulted from the decisions or circumstances that have happened. Finding a lender who is willing to listen to the story of what has happened leading up to today is essential. Common scenarios like marital breakdown, job loss, or a family illness have consequences that need to be understood and factored into the solution.
I make great efforts to forge relationships with lenders who are looking to work with people who are seeking a hand up. The ability to incorporate your story into the solution is a character to look for in a good lender.
Private Ontario Mortgage – Tailor Made For Me
The next thing we need to look for in a good lender is that they are willing to tailor the loan to meet your needs. If through our conversation and assessment, it is discovered that you will be able to turn the situation around in one year – the last thing we want is a lender who only provides you with a three year term at a higher interest rate for longer than necessary.
There are many scenarios where a small private second mortgage is a favourable option over breaking your first mortgage to access another 20-50K. I have found many times that the effective rate of interest (that of the overall debt) on a bank 1st mortgage and a private 2nd is lower than breaking the existing 1st mortgage mid term to access the new funds. Also, working with a lender who is willing to line up your maturity date with that of your first mortgage can save you a lot of money in fees and overall interest costs. This is another example of how we find a good lender.
The Human Factor – Mortgages For Ontario Residents
The final aspect of what is desirable in finding a good lender is what I call the human factor. We have all dealt with financial institutions, like the bank, or the loan shark on the corner, who have looked at us like tonight's dinner menu. They only see the interest payment you are paying to provide them with another home in Tahiti or a larger one on a lake here in Ontario.
The majority of my lenders are real human beings like you and me. Some have had success in their local business or have not seen a return for their retirement from the bank's investments and are looking for alternatives. My greatest boast is when I have a client who was once a borrower and through our dealings has become a lender. This is the best type of lender as they can empathize with those who are in a hard place. They have walked a mile in your shoes.
Well the headlines are clear for Canadians. Debt is here to stay! That doesn't mean that you have to remain a victim of high interest rates on those credit cards, car loans, or pay day loans. It may be time to look at your restructuring options. I can also assist with Debt Consolidation, Home Equity Loans, and Self Employed Mortgages. Tell me your story below and I will address your specific needs right away.