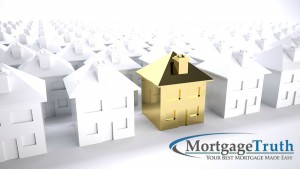 Never has there been a better time to invest in Real Estate! Don't wait to buy…buy and wait! We have been bombarded from every angle on the sales pitch of investing in Real Estate. Yet we can't negate the fact that those who have large net worth and healthy bottom lines are all invested in it or hold it to preserve wealth. The point here is to avoid the hype and potential pitfalls of the gurus selling their wares and to find an investing strategy that works for you. Here is how it is done right.
Barrie Real Estate Investor's Goal
With everything worth doing in life, there has to be an overall guiding dream or purpose to the endeavor. Real Estate investing is no different. Unfortunately, a surprising amount of investors leave this consideration to the end of the process and this is why most fail. A simple way to accomplish setting your real estate investing goal is to find out what amount of monthly income you require and then it becomes just a matter of reverse engineering the number to find out how many 'doors' or real estate investment units you will have to own to achieve this income. The magic of this exercise can't be overemphasized as once you receive clarity on this, it is just a matter of time before you will understand the action steps required to have this new income.
Education – Real Estate 101 – Class is in Session
As many who have made millions of dollars investing in Real Estate, there are just as many who have lost tens of thousands of dollars. This need not be. Kelly and her friend Ben walked into my Barrie Mortgage Brokerage frazzled. They were at the end of their Real Estate investing rope as fledgling partners on what was dreamed to be a profitable venture. Unfortunately they had run the gamut of courses and high end coaches before we met. After chatting for a while, I surmised that the amount they had spent on training could have purchased a nice income property here in Barrie and they would have been way ahead of the game. What I did appreciate about this dynamic duo was their inexhaustible faith in their real estate investing goals.
I reassured Kelly and Ben that they were on the right track as education is of paramount importance to avoid the common mistakes. The most common one was not putting enough faith in themselves that they could do it without the 'coach' who cost them money every time they spoke. First lesson for our investors was to work with a team that only makes money when you make money. They appreciated the lesson and settled more comfortably into their chairs. Next, I explained to them that working with me, they had access to three free educational events each month that were designed specifically for assisting Real Estate investors in achieving their goals. And the icing on that cake was that there is no sales pitch at the end of the event requiring a credit card and a high priced 'exclusive' training. Just an invitation to join us again for the next information session.
The Importance of Structure – Skyscraper or Single Family Dwelling
Now the one thing our investors, Kelly and Ben, were very clear about was the amount of monthly income they wanted to earn from their Real Estate investments. But they had no idea how to structure themselves in a way that purchasing their first single family dwelling would not sabotage applying for the mortgage financing on the 5th property. This is where having a Mortgage Agent who works with this niche often is very valuable. I walked them through the specific choices surrounding how to strategize their approach: 1) Whether it was advantageous to take property in their personal names or start a corporation. 2) How certain lenders have borrowing caps that affect when the application comes back as a decline and how to avoid this. 3) What type of Real Estate will be the best fit for them ie. single family, multi family residential or even commercial as all have their advantages and disadvantages. The bottom line and one Kelly and Ben understood quite easily is that you can't build a skyscraper on a single family home's foundation so they needed to plan their structure accordingly.
Just Do It! Real Estate Investing Done Right in Barrie
Another area where a surprising amount of would be Real Estate investors get stuck is in analysis paralysis. This is where when even the perfect opportunity crosses our investor's path and everything from the type of property to having the perfect mortgage financing arranged lines up with their goals and the investor still fails to take action. The reality is that you will never know everything about your investment opportunity. Having an expert team that is there to complete all due diligence as part of your research is essential to reducing risk. However only you can make your Real Estate goals a reality. When your objectives are clear, you have done your research, and your structure and strategy has been settled, it is time to make your move and be on your way to owing investment Real Estate.
As your Barrie Mortgage Broker, I have helped many new and seasoned Real Estate investors achieve their goals in half the time they thought it would take. I am here to guide you from goal setting to executing your well defined strategy. I work with all types of investors from the Do-It-Yourselfer all the way to professional property managers who do all the legwork allowing you to participate in Real Estate investing profits without having to plunge toilets at 3am. Everyone can participate in the value and profit that Real Estate investing provides. As long as we learn to avoid the hype and do it right. Your input and questions below are appreciated and I will take the time to answer them thoroughly.