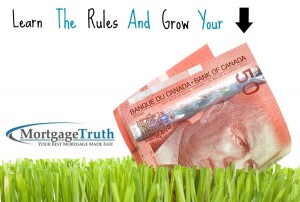 As the financial world turns some major changes in the awareness of Canadian's registered retirement funds is awakening. No longer are large global mutual fund companies and the big banks word accepted as gospel truth. Too many chinks in the armor have appeared. With ongoing outlandish risks being taken with your RSP – is it time to learn how to take control and begin to steer your financial ship to safer waters? If so then let's get started.
What Has Happened To My RSP?
In light of the ongoing economic and political climate of stimulus and monetary intervention – the first step is to find out what has really happened with your RSP over the last 10 years. Even if you are one of the luckier investors and have broken even since the financial crisis – have you taken the time to factor in the inflationary effect of central banks massive money printing? Have you wondered how much your fund manager or bank has earned off of your back while you have been trying to tread water? The truth of the matter is – if your RSP is not doubling in number (100K becomes 200K) every 5-8 years – you are moving backwards in real terms financially.
How Do Self Directed RSP Mortgages Work?
In a nutshell, any Canadian with RSPs can become a lender by directing their funds into an approved third party trust account and is then able to lend said funds into mortgages. As the funds are kept inside the RSP structure throughout the lending cycle, there is never a tax event. Now to differentiate – as a wealth generating vehicle – I am not speaking about lending your RSPs to yourself to save paying interest to the bank on your mortgage. With historically low borrowing costs – this is the slow and by government red tape – an encumbered route. Where the rubber meets the road is in lending to 'arms length' parties (not blood related) and earning mortgage interest on your principle. With second mortgages – a typical annual rate of return is 15% and factoring the rule of 72 effectively doubles your principle every 4.8 years.
What Are The Associated Risks?
With every investment vehicle – there are inherent risks as well as potential benefits. With self directed RSP mortgage lending – the risks involved are largely mitigated through learning to choose mortgages that meet with your investment criteria/preferences, risk tolerance, and to a degree your asset allocation and diversification. Let's explore each one:
1) Investment Criteria – In exploring this avenue, a large emphasis will rest on you becoming aware of how you naturally invest. We take the time to understand your comfort zone in where to lend, how much, and to whom (borrower criteria). We also discover your desired rates of return and how quickly you like to see your money come back to you to lend out again.
2) Risk Tolerance – As mentioned, with every investment comes a reasonable amount of risk. An appealing aspect of lending into mortgages is that you will be able to manage that risk through choice. We overcome risk by completing the same due diligence as a bank mortgage. The facts of each borrower are presented prior to committing and if you don't like even the colour of their car or your gut just doesn't sit right with anything – it is on to the next opportunity. No questions asked.
3) Diversification – Another area of the investment that needs to be addressed is how to allocate your funds. A personalized approach is necessary here in evaluating the amount of capital on hand and ensuring we are not investing all into one mortgage. If you have 100K to invest – having 3-4 loans out between the 25-30K mark over different communities works well in achieving diversification.
Time For Positive Change
We live in a different world today – one that has impersonal companies managing billions of dollars without one iota of concern for your retirement. If and when another financial disaster the likes of 2008 come knocking on the door of Canadians – will you have taken stock and made the necessary preparations to not only survive but prosper? Your neighbor may blindly trust that his RSP is safe in the hands of a fund manager – but you have made it to the end of this writing and now know too much to sit back and do nothing. The next step is the hard one I know – you have to reach out and speak to someone you don't know and most likely don't trust. I will promise you this – I am here as a resource for as long as it takes until you are comfortable in seeing the bright future that awaits. Your questions are welcomed below.