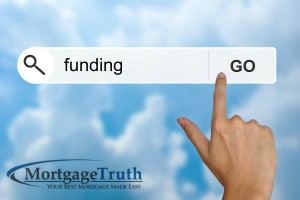 There's a new kid in town and he's kicking butts and takin' names. The Interest Only Flex Mortgage! This one has investor's and rental property holder's names written all over it! Here are the details:
Why Would Anyone Want Interest Only?
Institutional interest only mortgages are a great fit for those with a larger scope of their overall real estate investment goals and how to reach them quicker. Here are a few of the reasons why:
Lowering cost of borrowing – Those who have relied on private capital to fund their acquisitions are subject to a greater cost of borrowing as there are typically fees related to arranging the loan that are not present with institutional capital.
Increasing monthly cashflow – By removing the principal component of the monthly payment for a period of time, (typically the initial years of the holding) an investor can enjoy a greater cashflow that can be used towards improving the property or the further acquisition of another property.
Improved debt service – Again by removing the principal component of the monthly payment from the calculations – further property acquisition is more likely to have success as your numbers look better on paper. With more restrictive mortgage rules and stress tests, this product can be your edge to succeed as an investor.
Tell Me More About This Type Of Mortgage
As we are talking about a mortgage that is provided through a regulated institution in Canada – there are qualifications that need to be met in order to proceed:
The loan to value can only go to a maximum of 65% of the home's value. This doesn't mean that if you need more that we can't proceed…just that the rest (up to 80%) is in a fixed rate portion.
Your credit needs to be in good condition and be well established.
There is a minimum loan amount of 200K.
Minimum monthly payment of 2% of the outstanding limit owing on the interest only portion.
This mortgage product is also eligible for self employed borrowers who can fully prove their income.
Eligible for owner occupied rentals and non owner occupied as well.
There are more details however so contact me below to discuss all the details and here is to your success in all your real estate investment ventures!!!