Mortgage Pre Approval Near Me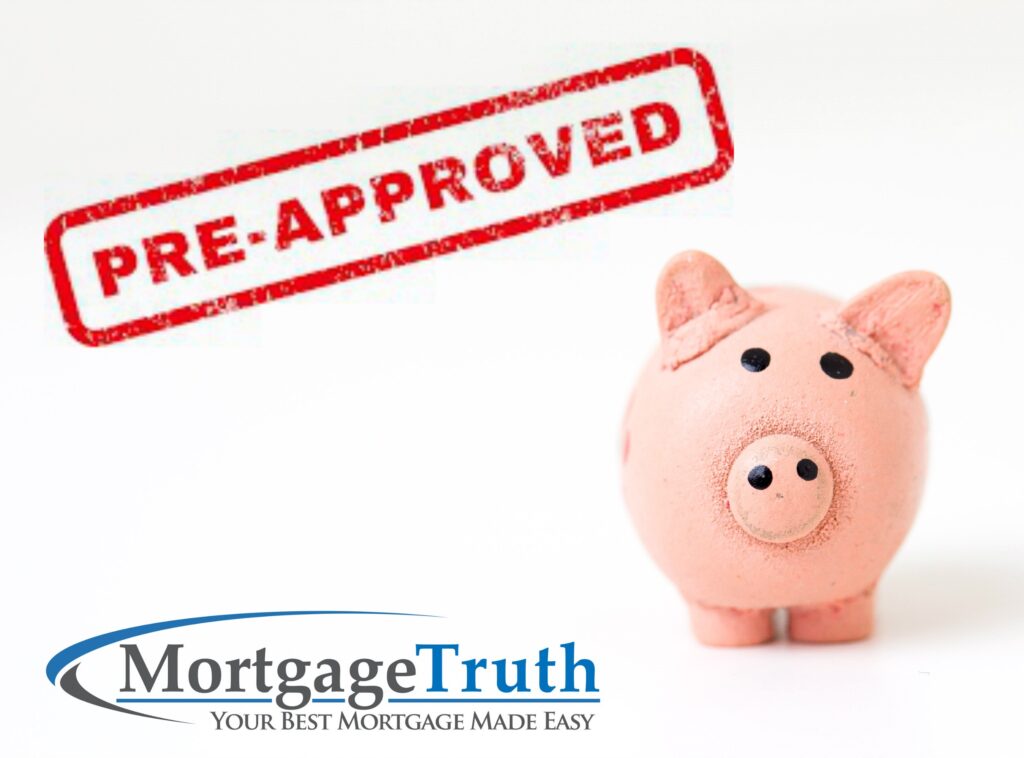 You've crunched the numbers. You've used the calculators available online. It's time…you are ready to get your Mortgage Pre Approval. But first, let's answer the FAQs and make this a smooth process. Achieving a Fully Reviewed Mortgage Pre Approval!
Here are the basics of Mortgage Pre Approvals and what my clients ask me the most about so you will be seen as a respected and capable supporter of your family. I will go through them here.
What Is A Mortgage Pre Approval?
I want to give you a definition that is easy to understand.
A Mortgage Pre Approval is a process where a lender assesses your ability to qualify for a mortgage amount based on your income and credit information.
A Pre Approval helps you determine if there is a strong possibility that you will be approved for a mortgage once you make an offer on a home.
Find out more about what a Mortgage Pre Approval is and it's types.
Does A Mortgage Pre Approval Hurt My Credit Score?
There is a common misconception out there. All checks on your credit score will negatively affect your score.
This just isn't true. Your credit was made to be used responsibly and part of that is to do just that…use it! Every once in a while you will need to borrow and having a healthy approach will be beneficial to your credit's overall health.
Using a balanced approach to how a Mortgage Pre Approval affects your credit will produce the result you want without any negative side affects.
Find A Calculator For Mortgage Pre Approval
Using the tools available to you online will help. They will provide you with a general idea of your ability to qualify for a mortgage.
Here are some of the best Mortgage Pre Approval Calculators available to you.
Just understand that a calculator can only do so much. There are parameters missing and lender policies that can't be added. There are too many variables and every mortgage approval is different.
How To Get A Mortgage Pre Approval
There are three steps involved with navigating the process and coming out with a Fully Reviewed Mortgage Pre Approval. Get ready to take on your home purchase like a champ.
1. Providing the most accurate information – Completing an application with me will ensure that nothing is missed.
2. Providing the supporting documentation – Having your income, credit, and property documentation vetted before getting your Pre Approval ensures you are fully reviewed and there are no surprises down the road.
3. Providing you with the translation – I translate your Mortgage Pre Approval to the 50+ lenders available to the Canadian borrower. This is my expertise and I love to present your best side to the most appropriate lenders. The result? Your Fully Reviewed Mortgage Pre Approval.
Read more about what to do and what not to do to get a Mortgage Pre Approval.
Is It Better To Get Pre Approved With A Bank Or A Broker?
What is most deceiving about getting your Mortgage Pre Approval with the bank is that on the surface everything looks good.
But once you move ahead and secure your mortgage with them you have become subject to their contractual obligations. And there are a couple in there that will cost you big time if you are not aware.
The main question that is on the mind of most borrowers when considering using a Mortgage Broker is…Is it worth it to add another party to the transaction?
Translated: Will it cost me more time and money? Thankfully, the answer is no.
Getting past the bias, you can read more about using a bank or a broker for your Mortgage Pre Approval here.
How Long Is My Home Loan Pre Approval Good For?
The standard timeline for a Mortgage Pre Approval is 90 days. There are exceptions where lenders will provide you with a 120 day timeline.
As this is only one feature of your best Mortgage Pre Approval, we need to be careful not to take a longer timeline if it sacrifices a critical feature of your ideal mortgage from another lender.
I love to run scenarios and models to assist my clients in leveraging time with simple and effective Pre Approval strategies towards their best home purchase.
Helping You In Ontario With Your Mortgage Pre Approval
I can help you anywhere in Ontario with your best Mortgage Pre Approval. My lender network can be used anywhere you are in Ontario. If you're in the GTA or as far north as Huntsville/North Bay, I can meet with you in person.
If you're further away, we can have a phone call and do everything we need to by email. Here is some information on meeting me in Brampton, Mississauga, Toronto, Barrie.
So what is at stake when it comes to not getting a Fully Reviewed Mortgage Pre Approval?
Relying on a 30 second mortgage app's feedback? Your bank's glorified rate hold that you haven't even been vetted to qualify for? There is too much at stake to stop short of the goal.
Now is the time to take back control of your finances and become the hero one more time. Contact me today and let's get you the Mortgage Pre-Approval you need. Your family's gratitude is worth it!