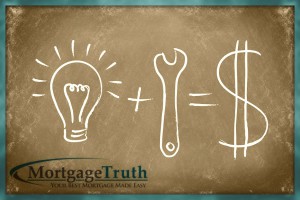 It almost seems these days that the options for borrowing money are endless. Everyone from your local bank to the pawn shop on the corner is offering you money at all kinds of different interest rates and repayment terms. Is it any wonder then that a surprising amount of Barrie residents are confused when they need to borrow money? Too many choices can be just as difficult as having none. Let's break it down.
Borrowing Money In Barrie
In my experience with assisting hundreds of families borrow money for a host of reasons – I have become very convinced of one thing. Most of us do not know how to find the best loan for our unique situation or needs. Most people stop short in only inquiring about the interest rate of their loan without considering the implications of the bank's fine print and their interest rate traps that are set along the way. Also the type of debt facility whether a home equity line of credit or a more traditional loan, the repayment terms, and the potential penalties for paying off the loan early. These are all just as important as your interest rate and need just as much attention.
What If I Have Bad Credit
All of the details of the implications mentioned above become much more important if you have bad credit and are looking for a loan. Your options can become restricted and as you are in a vulnerable financial position are a potential victim for unscrupulous lenders. It is so very important for you to work with a reputable Barrie Mortgage Broker as it is our job to dig down into your details and find a pool of lenders who hold loan solutions for your specific needs. This is more prevalent today than ever before with so many loan options for those in Barrie who own their own home. Even if the majority of your equity is eaten up by the bank mortgage – I still have lenders who will provide private mortgage loans up to 100% of your property's value. It all comes down to the details of your story and how we can present your best side to potential lenders.
Getting A Second Chance In Barrie Ontario
Well there is no feeling quite like getting the slate wiped clean and getting the opportunity to try again. If we are truly looking to change our financial picture and have made an honest commitment to ourselves then a loan to take care of debts that are holding you in a negative place can make all the difference in the world. I have personally witnessed many clients (and have their testimonies to prove it) come back to me after a year or two after we have found them a great loan and mention that it was a huge turning point for them in a positive direction. Let's get you on track today for a better tomorrow. Reach out to me below or contact me and your story can have a better ending…guaranteed!