How Often Can You Get a Home Equity Loan?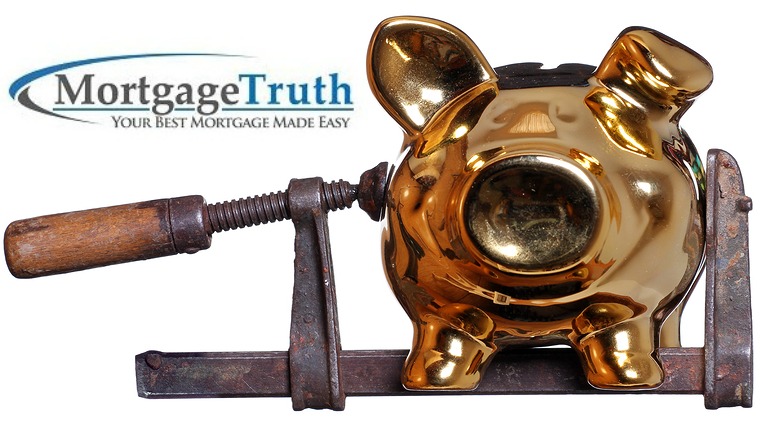 So you have been here before. You got a Home Equity Loan two years ago and think that's it. No chance of securing another. Don't let the bank keep you from getting another Home Equity Loan. Let's see what can be done.
All Out of Home Equity?
I am always amazed at the generosity and kindness of my clients. I hear stories everyday of parents gifting to their children a down payment to buy a home, friends loaning their savings interest free to help in a jam, or seeing how much they give to their favorite charity. It's heartwarming!
Often the kindest of us are also those who give till it hurts…us. Well I have good news for those who are looking for another chance at securing their home equity loan so they can keep on doing the good they know to do.
Quick example: Your home was worth 850K two years ago when you secured a home equity loan with your bank. Today it is worth 950K and you have a 500K 1st mortgage with the bank and a 100K home equity line of credit. You asked them to extend the credit limit so you can help your children however they have said No!
Who's Keeping You From Your Home Equity?
Now your in-laws are watching all of this and they are not a fan of all of your kind deeds. They are always making demeaning remarks and looking down on your acts of kindness.
They tell you in harsh terms that you need to stop being so generous. That it is stupid to help others when you should be looking out for yourself.
In fact they have gone so far as to suggest that if you are going to give your money away that you might as well sell the home and give the money to them. They at least would use it for the 'good of the family'.
These meddlers can't keep you from your equity. You've got the golden goose! You own your home.
Find out more about all of the things you need to know about your Home Equity Loan Made Simple
Your Home – The Equity Keeps Giving
As long as you own your home, I have a Home Equity Loan for you. And it will lay another golden egg for you as long as you don't take your in-laws bad advice.
Quick example: Now your home is worth 950K and you still have a 500K 1st mortgage. By working together we have found a lender that will provide a 250K Home Equity Loan in 2nd position. We pay off the bank's 100K that is owed and you have access to another 150K. Eh Voila!
So what is at stake when it comes to letting others tell you that you can't access your home equity? Is it time to stop fighting the good fight?
No that would be a shame wouldn't it…I didn't think you would let your light be snuffed out that easily. I believe those who look to you will thank you for your diligence. I'd like to hear from you to learn more about the cause that has motivated you to keep on giving.
So where do you turn when you are looking for another Home Equity Loan? Using a Mortgage Agent can save you thousands by sourcing local and regional Home Equity Lenders. Contact me today.